Teppen  is a Japanese dining establishment. Ready to deliver a quality eating experience in a fun, stylish, and classic environment based on the concept of "Food Entertainment" that is unique to Thailand. Whether it's grilling a straw, seeing a warayaki display, or hearing an original warm greeting, there's something for everyone. 
Are you all set? with a dining experience that will leave you speechless!!
Teppen Thailand opened the first shop in Ekkamai, Sukhumvit 61on June 24, 2013 under a cloud of complications, including construction issues with the contractor. We did not, however, give up till we successfully opened the first branch of Japanese restaurant. Customers reacted well to the first branch, which was a huge success.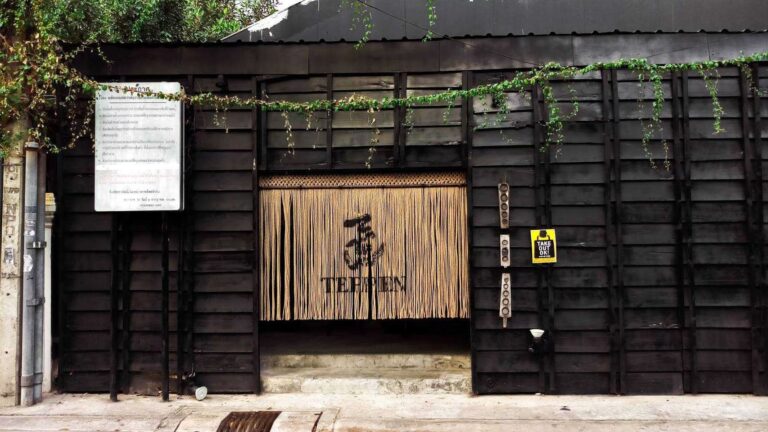 After the first branch in Ekamai had a positive reaction, Mr. Oshima, Managing Director, and Mr. Takao, Chairman, were able to stroll to find a good place for the second branch until they reached the 4th Sathorn Intersection, which can handle over 200 clients.

The Sathorn branch's challenge is in contrast to the Ekamai branch, the Japanese residents of that area live on the outskirts. As a result, the initial consumers were from the outside. But it drew our attention again once we came up with a unique dish like "Maguro Don." With at least 300 clients every day, "TEPPEN" is another legend that has it all.
It's still trending on Instagram.
◉ Izakaya Teppen Yakiniku&Sushi, a BBQ&SUSHI restaurant, was established.
◉ Omakase Don was opened, particularly at the ICONSIAM food court.
◉ Study and teach personnel thoroughly in terms of cooking, service, and hygiene, as well as the shop's concept, which should be communicated to employees in the form of a manual and a VDO.
Corona virus (covid 19) transmission
For individuals all throughout the world, this has been a challenging year includes a Teppen restaurant.

◉ Teppen Japanese restaurant had to close several of its locations.
◉ Branches that are still operating are due to restrictions limiting eating and drinking inside the restaurant. Consider the strategy of selling Obento at a variety of locations. and expand delivery service to make it easier for clients to get delicacy and enjoyment.
◉ Start using a CRM (customer relationship management) system. Increase customer confidence in the service and gain a better understanding of Tep's customers. and shift the emphasis from selling "things" to selling "value" to consumers.
◉ To focus more on yakiniku dishes, the name was changed from "Izakaya Teppen" to "Teppen Yakiniku" with a clearer idea of "Entertainment Yakiniku Dining."
Create a strong team that is motivated by the store's identity to think and run business in each area, whether it's developing food menus. Providing services and delivering them jointly in order to share insights on storefront service both Thai and Japanese leaders to strive for the best for customers until it was refined into the brand's vision, value, goal, and message, and the Teppen's operating manual was formed. Another crucial phase in the brainstorming process is to get input from all sectors by eluding the terms "race" and "work title".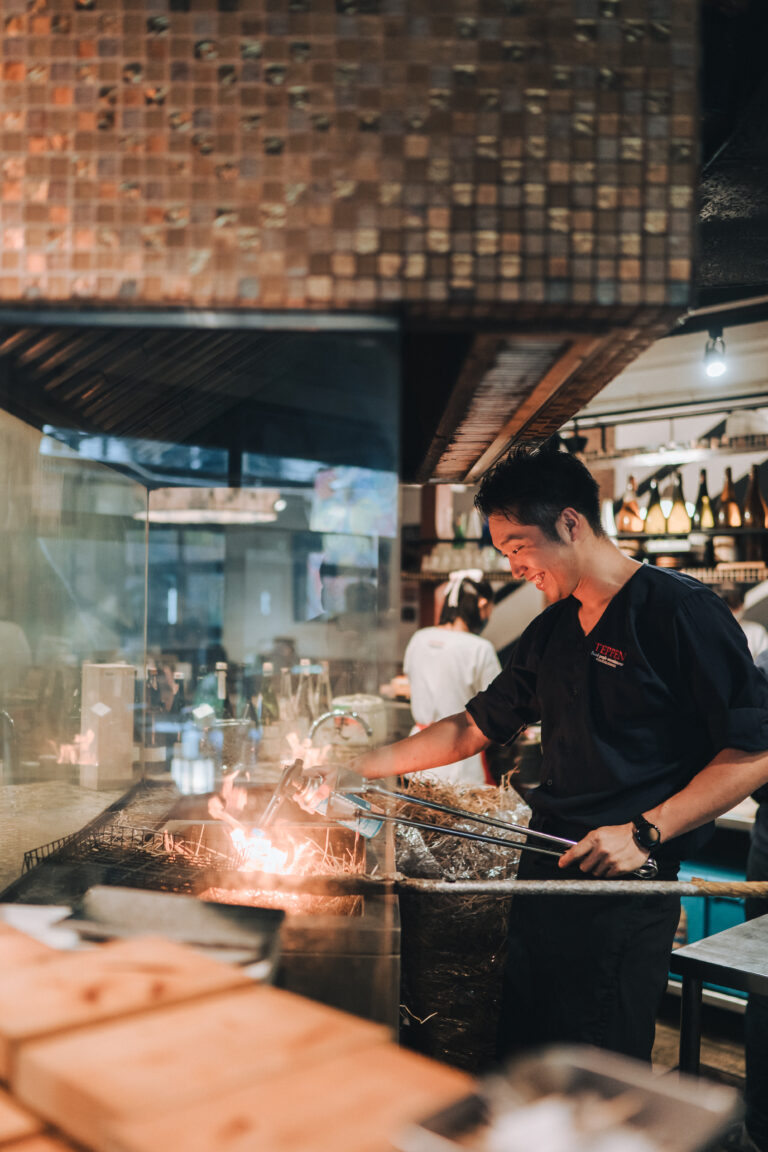 Mr.Takao Yamagimoto's
Story (CEO)
Mr. Takao Yanakimoto arrived in Thailand in 2017 and took over as Chairman of the Board (CEO), bringing with him his commitment to operating the business and being "the finest store manager." At TEPPEN THAILAND, I always applied myself and was able to achieve the greatest sales since the Teppen store launched. It just took 45 days after starting the job.
Tepppen means "highest point" in Japanese. 
"I want to make people happy all across the world with the cuisine I provide." 
That is my ultimate objective.
Since the Great Kobe Earthquake of 1997, It was a watershed moment in my life and the lives of my family. 
As a result of that tragedy, my family and many others found themselves in a tough situation. I've never seen everyone's eyes light up like that again. Even in my own family, I want them to be happy once more. For a long time, I contemplated what could mend the hearts of my family and others. "Food" is the first thing that comes to mind. I believe that consuming great cuisine is beneficial to one's health. It is something that aids in the strengthening of the body and mind in order to continue battling in the face of adversity. That was the time at which I decided to pursue a career in the food sector.
In addition, I took a part-time employment at TEPPEN Tokyo. I observed the labor, the mood, and the grins of those who had just returned from TEPPEN. I want to be a full participant in this community. Mr. Shunya Oshima, Takemi Takahashi, Mizuki, and Mr. Oshima's older brother, all of whom provided me the opportunity to study, were among those I met at the time. I get to know TEPPEN a little bit better.
Until 2013, I came to open the first branch abroad. which is Thailand.